Matija Pisačić was born in Zagreb in 1975. In 1994, he graduated in the subject of comics at the School of Applied Arts and Design in Zagreb. He studied philosophy and religional culture at the Faculty of Philosophy of Society of Jesus in Zagreb. He is a member of ULUPUH, ASIFA and the Croatian Freelance Artists Association. He produces and directs animated films, illustrates books and draws comics.
Illustrations and comics:
From 1995 to 1997, he creates as a part of the Kolektiv Variete Radikale artists group, providing numerous illustrations and comics for its publications. At the same time, he publishes comics in various printed materials. In the following years, he publishes his comics and illustrations in children's magazines «Šalji dalje» and «Modra lasta», where he often collaborates with Krešimir Zimonić. Together they create the «Vatrene ulice (Streets on Fire)» series. From 1999 to 2004, he draws «Svebor i Plamena» comic, written by Darko Macan, for Modra Lasta. He illustrates numerous books for various Croatian publishers. He collaborates with Q comic magazine. In 2007 and 2009 he collaborates with Animafest to make a poster for the World Festival of Animated Film in Zagreb. In 2010, he draws illustrations for the poster for Croatian Festival of Animated Film. He provides his work for numerous exhibitions of illustrations and comics in Croatia and abroad, often as a member of the Emisija Emocija group (with Damir Steinfl, Dunja Janković and Irena Jukić Pranjić). Since 2019, he is one of the editors (along with Lea Kralj Jager and Marko Dješka) and in-house artist of "Ohoho!" comic zine, which received the Best Magazine Award at Supertoon International Animation and Comics Festival in Šibenik in 2021. It was also shortlisted for the Best Alternative Magazine award at the biggest European comics festival in Angouleme, France. He is one of the editors of Kvarner Colony of Comics and Illustrations 2020 programme book and consultant of the art director of Kvarner Colony of Comics and Illustrations in 2021 and 2022. His work was, among other authors', presented at the Museum of Contemporary Art at exhibition "Nastavit će se... Strip i vizualna kultura u Hrvatskoj (To Be Continued… Comics and Visual Culture in Croatia)" in 2021. Currently, he is drawing and writing the "Ozaljske pustolovine Lucije i Žigmunda" comic series for children's magazine Modra lasta, Školska knjiga.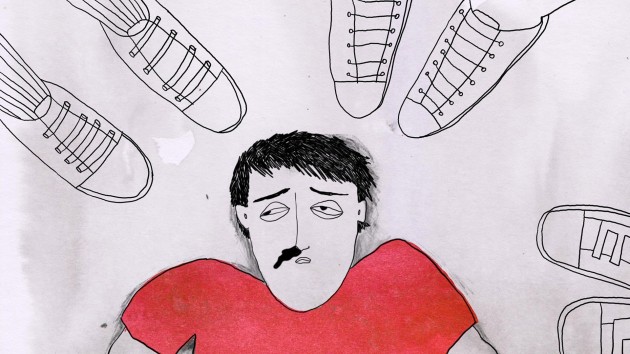 Marko Dješka graduated at the Academy of the Fine Arts in Zagreb, Croatia, animation department. He is author of several award-winning animated films. With his latest film »All Those Sensations in My Belly«, he won 25 awards and accolades, while the film was screened at around 200 festivals around the world. In 2013, he published comic book album »Last Fan«, and was awarded as the best young comic book author at the Comics Salon in Vinkovci. He published short comics in numerous magazines and fanzines: Heavy Metal (USA), Aargh! (Czech Republic), Gorgonzola and Freakshow Comix (France), as well as in Croatia: Komikaze, Endem, Strip revija. He organizes OHOHO Comics and Street Art Festival in Zagreb and is one of the editors of OHOHOzine and Strip-PREFIKS magazine. He is also co-founder of the Animated Film Production Studies in Zagreb.