On Saturday, the 16th of July, the 18th edition of Grossmann Fantastic Film and Wine Festival came to a conclusion. At the closing ceremony, the following awards were given:
HONORARY VICIOUS CAT for outstanding contribution to genre cinema
The Honorary Vicious Cats were received by the festival's guests of honour, actor Robert Englund and director Jack Sholder.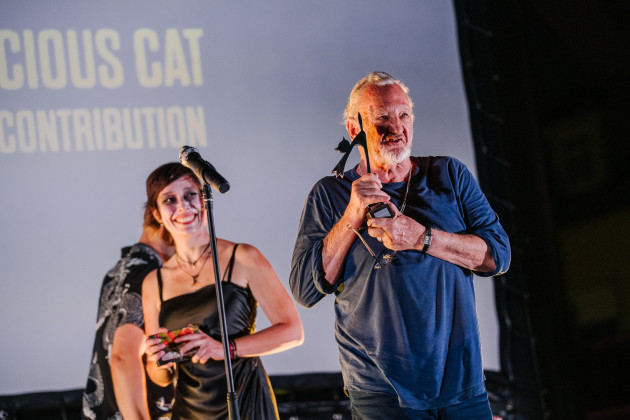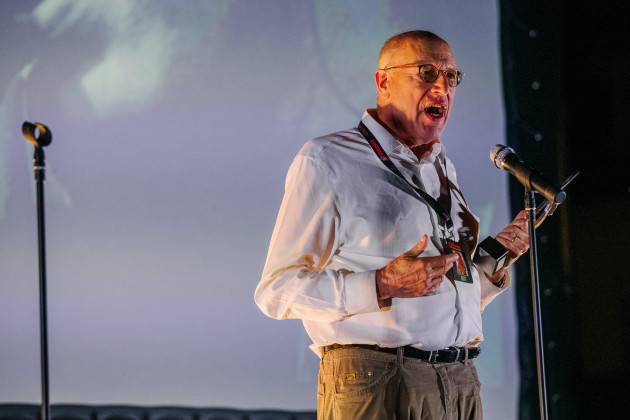 VICIOUS CAT for best feature film:
THE SADNESS / KU BEI
Taiwan; 2021
Directed by: Rob Jabbaz
Special Mention:
HATCHING / PAHANHAUTOJA
Finland; 2022
Directed by: Hanna Bergholm
.

NOISY CAT for best music documentary:

UNDERGROUND INC: THE RISE & FALL OF ALTERNATIVE ROCK
Australia; 2020
Directed by: Shaun Katz
Special Mention:
THE BEAST FROM SOČA RIVER / ZVER IZ SOČE
Slovenia; 2021
Directed by: Jaka Čurlič

SLAK'S VICIOUS CAT for best short film:
PART FOREVER
Taiwan; 2021
Directed by: Alan Chung-An Ou
Special Mention:
AU PAIR
Spain; 2021
Režija: David Pérez Sañudo

MELIES D'ARGENT, the European Fantastic Film Festivals Federation award for best European fantastic short film:
France; 2020
Directed by: Joachim Hérissé
AUDIENCE AWARD for best feature film:
FOLLOW HER
USA; 2021; 75 min
Directed by: Sylvia Caminer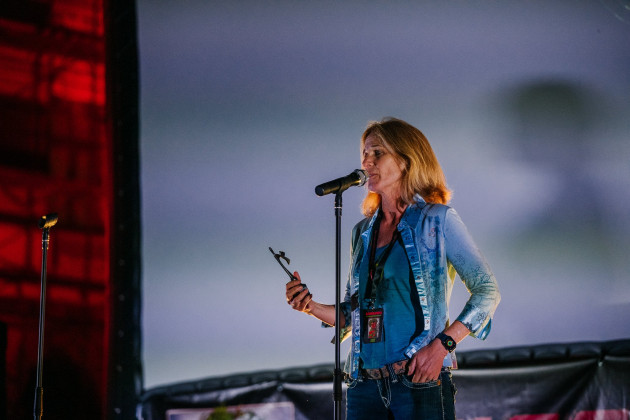 The award was received by director Sylvia Caminer.

VICIOUS CAT WINE CHAMPION for best wine:
HERGA
Sauvignon 2021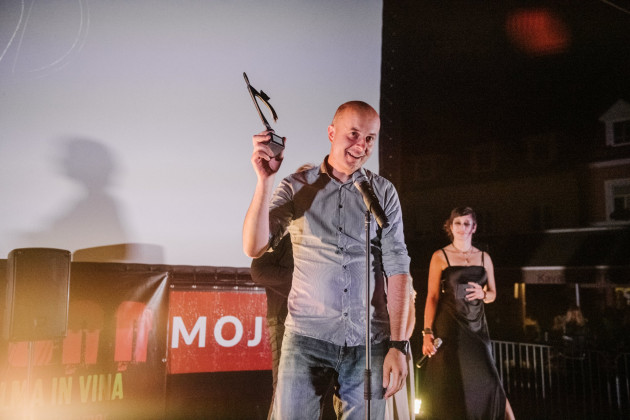 The winning film of the Little Workshop of Horrors
MALEVOLENT
Slovenia; 2022
Directed by: Tomaž Fras, David Dibelčar


Jury motivations:
VICIOUS CAT
Jury: Jack Sholder, Loris Curci, Igor Zupe
The Sadness checks all the boxes for a great genre film. It's relentless. It's inventive. It has great characters and strong performances. It has terrific special effects. It's relevant to the world we live in. It's well directed and nicely shot. The jury feels it's a perfect fit for a festival that pushes the boundaries. For these reasons, we award it the grand prize.
We award Hatching Special Mention for its fusing of genre and art film as it delicately, and sometimes brutally, dramatizes the effects of a dysfunctional family on a young girl's psyche.

NOISY CAT
Jury: Igor Vidmar, Petra Seliškar, Simon Kardum
Documentary Underground: The Rise and Fall of the Alternative scene delivers it topic in the best possible way: through authentic statements by the scene's protagonists-many of the most known names of the American punk and post-punk alternative. They dissect themselves and the scene, its rise and fall with no holds barred. In a honestly critical and self-critical attitude they talk about the pressure of the monetary sirens of the for-profit musical industry after the explosion of Nirvana, with the their final message; the music must be created for its own sake and in full honesty towards themselves.
Special mention of the Noisy Cat jury goes to short documentary The Beast from Soča River which perfectly presents this extraordinary and widely important alternative cultural festival.
SLAK'S VICIOUS CAT
Jury: Marina Richter, Ana Jurc, Nenad Bekvalac
The film tricks us into believing that we are witnessing a young woman grieving the death of a close family member, but the mood changes quite early into the plot. We are observing a rapid transformation from grief to jealousy and hatred, culminating in an act of revenge that will fire back with full blast.
Slakov Hudi Macek goes to "Part Forever" by the Taiwanese director Alan Chung-An Ou.
Special Mention
When you live a secluded life on the countryside, fun is a matter of good planning. This becomes quite central to the plot of this film that builds suspense playing with viewers' expectations while leaning heavily on Spanish genre tropes.
Our special mention goes to David Perez Sanudo's "Au Pair".

MELIES D'ARGENT
Jury: Marina Richter, Ana Jurc, Nenad Bekvalac
Joined at the hip, siamese twin sisters live alone a forced union. When one decides to break lose, this means more than just removing a limb...In this eerie, wonderfully crafted stop-motion animation, crime seems to be the only way towards self-accomplishment. It's a loud cry for freedom, and at the same time a tragic act of self-annihilation.
Our candidate for Melies d'Argent is "Skinned" directed by Joachim Hérissé.